Goes well with
Abutilon 'Hinton Seedling'£6.50
Flowering Maple
A lovely cultivar, flowers with bright yellow petals which burst from an orange calyx. Like other Abutilons this is OK in mild gardens agains a warm wall.
People Also Bought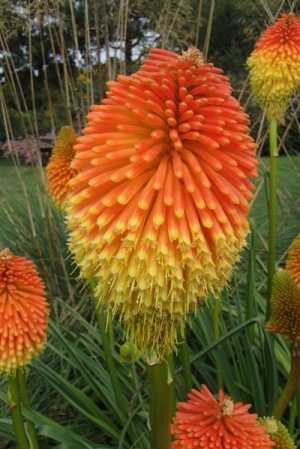 Kniphofia rooperi£6.00
Red Hot Poker
A vigourous perennial with long arching deeply-keeled leaves, and large oval heads of tubular yellow flowers opening from orange buds, late summer.
---
Leptospermum scoparium 'Electric Red'£6.50
This cultivar has deep green foliage with a purple tinge, which intensifies in the winter. During the spring, and again in aurumn, it has masses of single deep red flowers. For well-drained soil in sunny sheltered spot.
Pay securely by