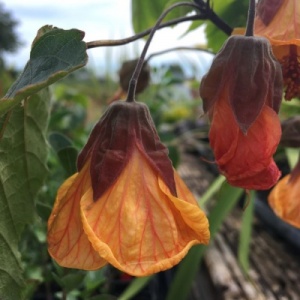 Flowering Maple
From Plant Delights in North Carolina, this makes a great long-flowering shrub for a warm wall. Rich gold bell-shaped flowers have distinctive recurved petals. Tolerates moderate frosts.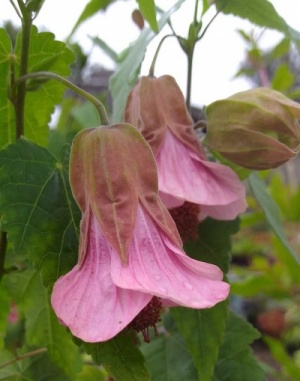 A medium sized megapotanicum hybrid with beautiful pink flowers produced all summer. OK in a sheltered sunny position, otherwise grow in a pot.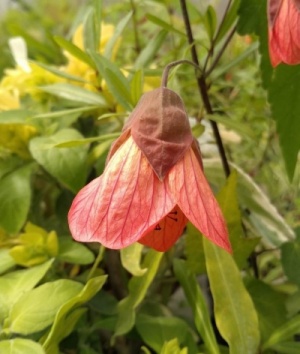 Abutilon 'Tango'£7.00
Ideal for training against a warm sunny wall in good moisture retentive soil, this long flowering cultivar sports bright orange flowers of a medium size which dangle from the arching stems.