WE HAVE NOW SUSPENDED MAIL ORDER UNTIL MONDAY 6TH JANUARY. YOU CAN STILL OPT FOR CLICK & COLLECT OR LOCAL DELIVERY. PLEASE CLICK HERE FOR DETAILS
People Also Bought
Opuntia microdasys albata£6.50
Bunny ears cactus
A neat little cactus for a sunny windowsill, The little tufts consist of glochids, rather than spines.
---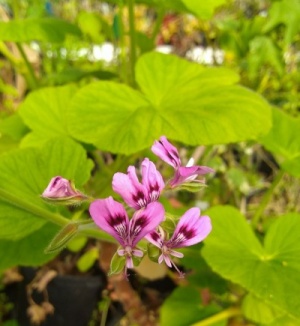 Pelargonium papilionaceum£6.50
Butterfly Pelargonium, Rambossie
A large leaved species from the Cape of South Africa, capable of making an impressive plant to around 6 feet, or less in a pot. The leaves have a pungent smell, liked by some people, but not everyone.
Pay securely by