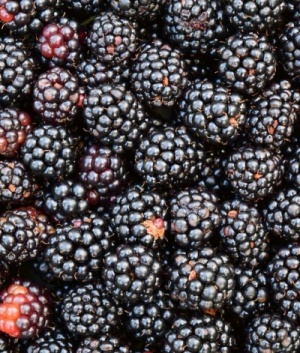 Blackberry 'Merton Thornless'£7.50
Thornless variety with heavy crops of large fruits to 1 inch in length from August to Sept. Compact growth, good for small gardens.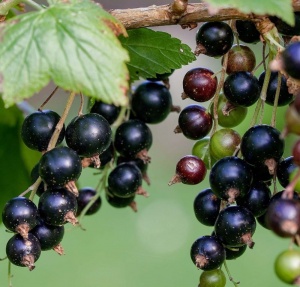 Compact variety with heavy crops of large fruits in mid July. Good frost and disease resisitance. An established plant can yield up to 8lb (3.6kg) of fruit. Grow in any well drained soil (except deep chalk) in full sun.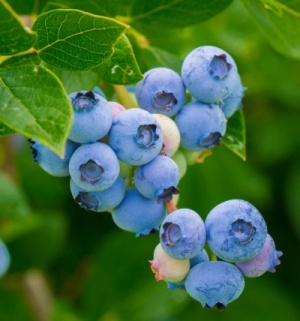 A reliable variety of Blueberry with good yields over a long period, mainly August, with a lovely sweet taste.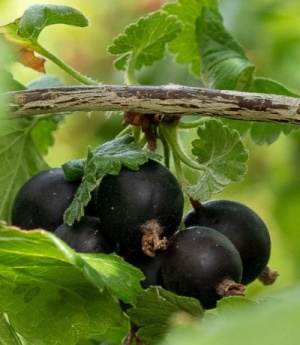 Jostaberry£4.00
A cross between a Blackcurrant and a Gooseberry with the flavour of both. High in vitamins. Thornless branches make them more pleasant to handle than gooseberries too.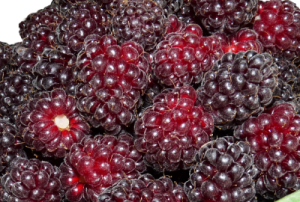 Loganberry£4.00
A thornless Raspberry/Blackberry hybrid with high yields of long dark red fruit with a sweet juicy flavour, a bit more tart than Raspberriesm inJuly/August. Train against a wall/fence/wires.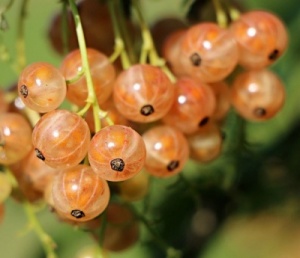 Pink Currant 'Gloire De Sablon'£7.50
This pretty type of currant produces clusters of sweet, fragrant, pink fruits in late summer. Lovely for decorating deserts or making jams/ jellies. Grow in fertile well drained soil in full sun. Good disease resistance