WE HAVE NOW SUSPENDED MAIL ORDER UNTIL MONDAY 6TH JANUARY. YOU CAN STILL OPT FOR CLICK & COLLECT OR LOCAL DELIVERY. PLEASE CLICK HERE FOR DETAILS
People Also Bought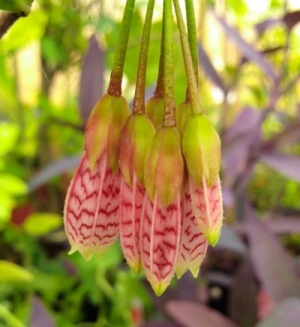 An evergreen shrub with masses of small lantern-shaped pink flowers with intricate red markings. Good for frost free gardens in the UK.
---
Drimiopsis maculata£6.50
Little White Soldiers, African False Hosta
A curious little bulbous plant with fleshy, spotted, hosta-like leaves and spikles of small white flowers in April to May.
Pay securely by