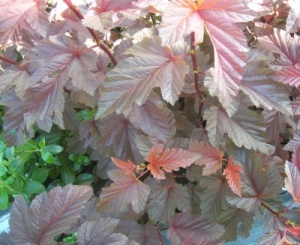 Physocarpus opulifolius Lady in Red 'Tuilad'£7.50
Ruby Spice Ninebark
Compact shrub, suited to smaller gardens. Foliage is a striking wine-red when young. Clusters of pale pink flowers in summer attract bees and butterflies.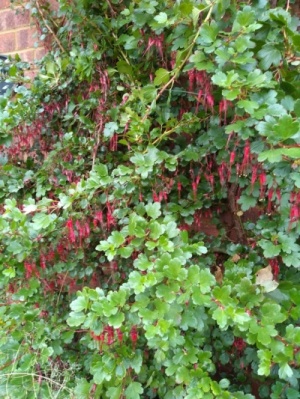 Ribes speciosum£6.50
Fuchsia-flowered gooseberry
An early flowering shrub with pendant Fuchsia-like flowers in mid to late spring. Hardy but appreciates a little bit of shelter, ideal for a walled border.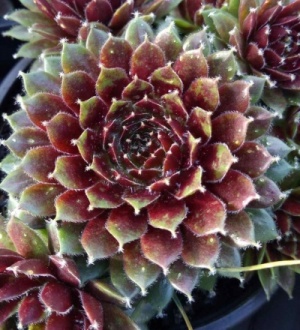 Sempervivum 'Red Papaver'£4.50
Vigourous hardy succulent with deep red rosettes which multiply rapidly. Grow in full sun on a rockery or in a sink garden or other shallow container in gritty soil. Also good for a 'green roof'. Attractive all year round.