WE HAVE NOW SUSPENDED MAIL ORDER UNTIL MONDAY 6TH JANUARY. YOU CAN STILL OPT FOR CLICK & COLLECT OR LOCAL DELIVERY. PLEASE CLICK HERE FOR DETAILS
Goes well with
Leptospermum 'Karo Pearl Star '£6.50

Tea Tree

Hardy in most British gardens in well-drained soil and sun, this evergreen shrub is smothered with small green-centred shell pink flowers in spring and summer.

Leptospermum 'Red Damask'£6.50

Tea Tree

Evergreen shrub with fragrant leaves and masses of small, double, deep-red flowers in spring and early summer. An interesting cut flower.

Leptospermum scoparium 'Electric Red'£6.50

This cultivar has deep green foliage with a purple tinge, which intensifies in the winter. During the spring, and again in aurumn, it has masses of single deep red flowers. For well-drained soil in sunny sheltered spot.

Leptospermum scoparium 'Martinii'£6.50

New Zealand Tea Tree

Evergreen shrub from New Zealand with aromatic leaves and masses of saucer shaped pink flowers in early-mid summer. Needs a sheltered garden
People Also Bought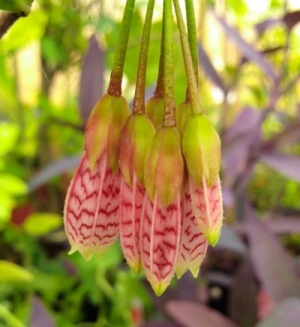 An evergreen shrub with masses of small lantern-shaped pink flowers with intricate red markings. Good for frost free gardens in the UK.
---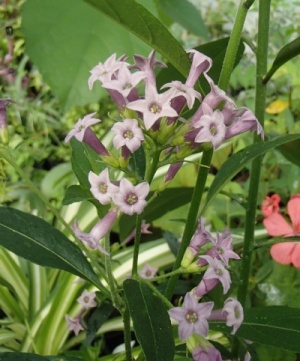 Cestrum cultum 'Cretan Purple'£8.50
Evergreen shrub with nice tubular, evening-scented purple flowers in summer. Grow in a loam based compost with added grit indoors, or in a sheltered, well drained spot outdoors. Protect from very hot sun in summer.
Pay securely by