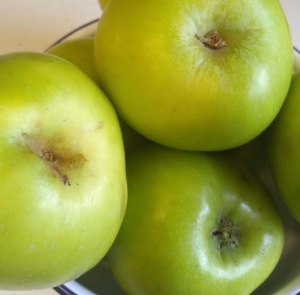 Malus (Apple) domestica 'Bramley's Seedling' - Bare Root Tree£30.00
Bramley Apple
The famous cooking variety, making a large tree bearing larger fruits which cook down to a flavoursome puree. Ideally needs two different pollinating apples located nearby for the best crop Pollination group 3.
COLLECT FROM NURSERY ONLY (too bulky to ship by courier)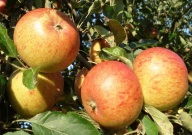 Malus (Apple) domestica 'Cox's Orange Pippin'£30.00
Apple 'Cox's Orange Pippin'
Dessert (eating) Apple. A deservedly popular variety, with medium sized fruit with a sweet flavour, ripens in October and keeps into January. Pollination group 3, plant near another group 2,3 or 4 Apple. Half-standard.
COLLECTION FROM THE NURSERY ONLY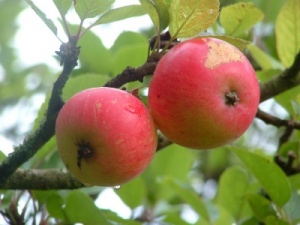 Malus (Apple) domestica 'Discovery'£30.00
An excellent dessert apple ripening early in August-September, will store for a few weeks. Fairly compact so good for smaller gardens. Pollination group 3, plant near another group 2,3 or 4 Apple. Half-standard
COLLECTION FROM THE NURSERY ONLY