Christmas
We are open daily for Christmas Trees and Wreaths 10am-4pm
OUR COVID-19 SAFETY MEASURES PLEASE READ BEFORE VISITING
WE ARE LIMITING THE NUMBER OF CUSTOMERS IN OUR BARN TO 4 AT A TIME. WE WOULD APPRECIATE IT YOU COULD VISIT IN AS SMALL A GROUP AS POSSIBLE, THANK YOU.
IF YOU WOULD LIKE TO ENSURE MINIMAL CONTACT WE ARE OFFERING PRIVATE APPOINTMENTS FOR UP TO 2 PEOPLE BETWEEN 9AM AND 10AM. PLEASE RING US ON 01473 657012 or 07890 527744
PLEASE WEAR A FACE COVERING UNLESS EXEMPT. PLEASE OBSERVE SOCIAL DISTANCING
Find us on Whatfield Road, Elmsett IP7 6LZ. Tel: 01473 657012
We like to celebrate the personal touch and here at our Nursery in Elmsett in Suffolk and we make our own Wreaths and Garlands from foliage, berries and pine cones we gather ourselves. We are continuously making them and have a selection ready to buy or you can have your wreath made to order. Garlands are made to ordser only. Below are some examples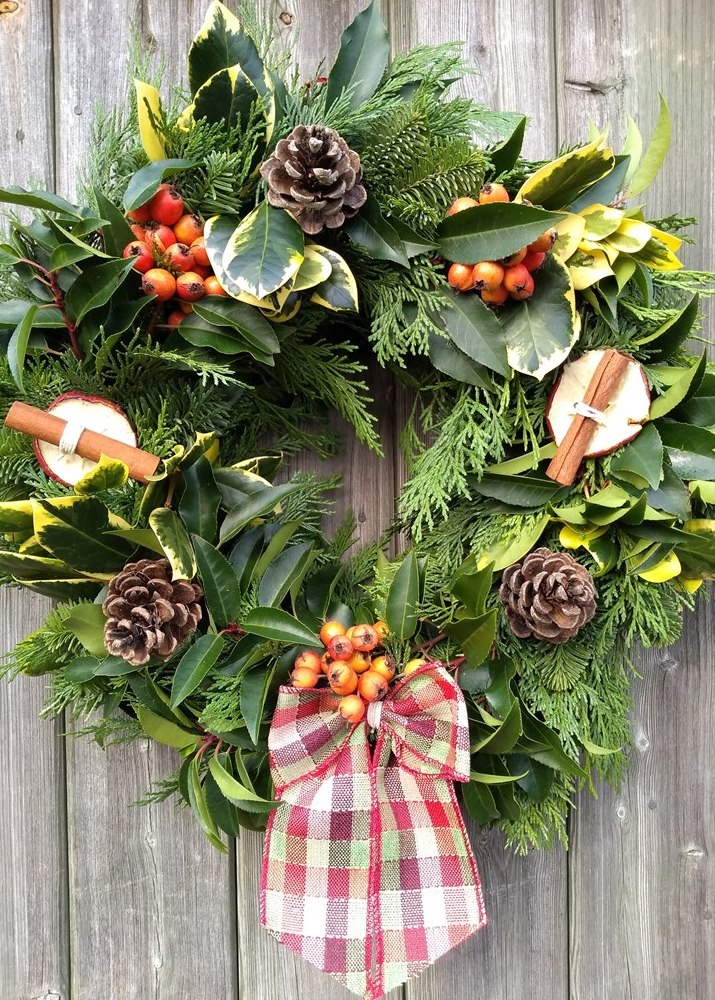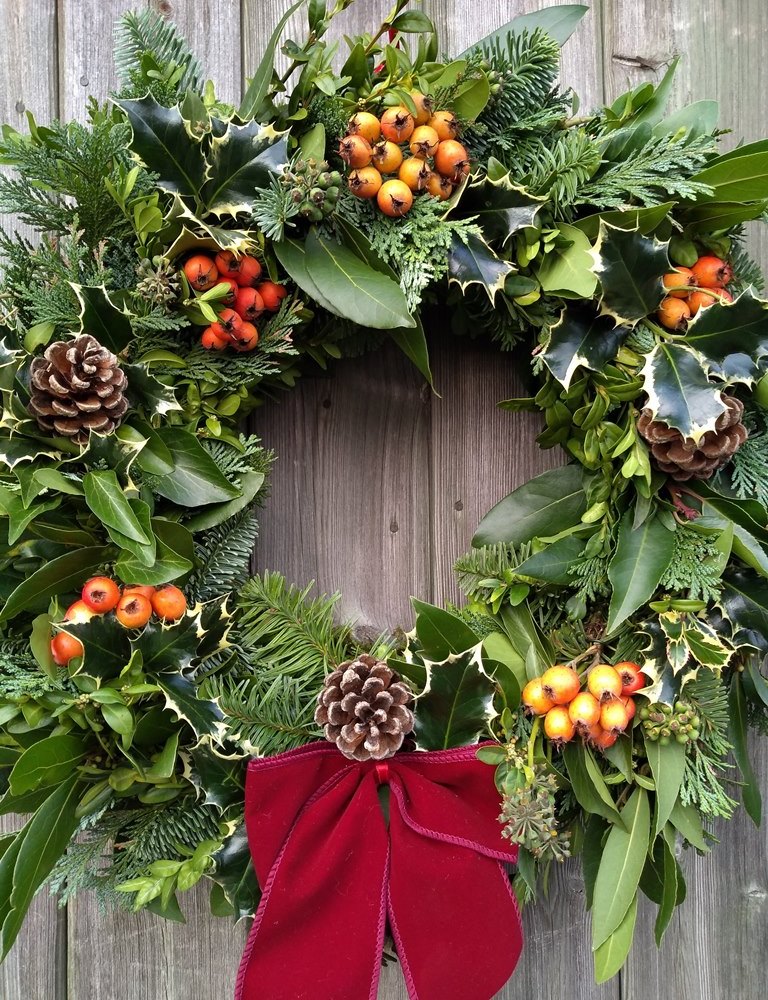 We make 3 sizes: Small: approx. 30cm, Large: approx, 40cm and Extra Large: approx 50cm wide (extra large wreaths are made to order only) We can make a wreath to your specification if you wish. Whether you like a natural or a fun and festive wreath for your door or a simple one to lay on a grave we can tailor it to suit.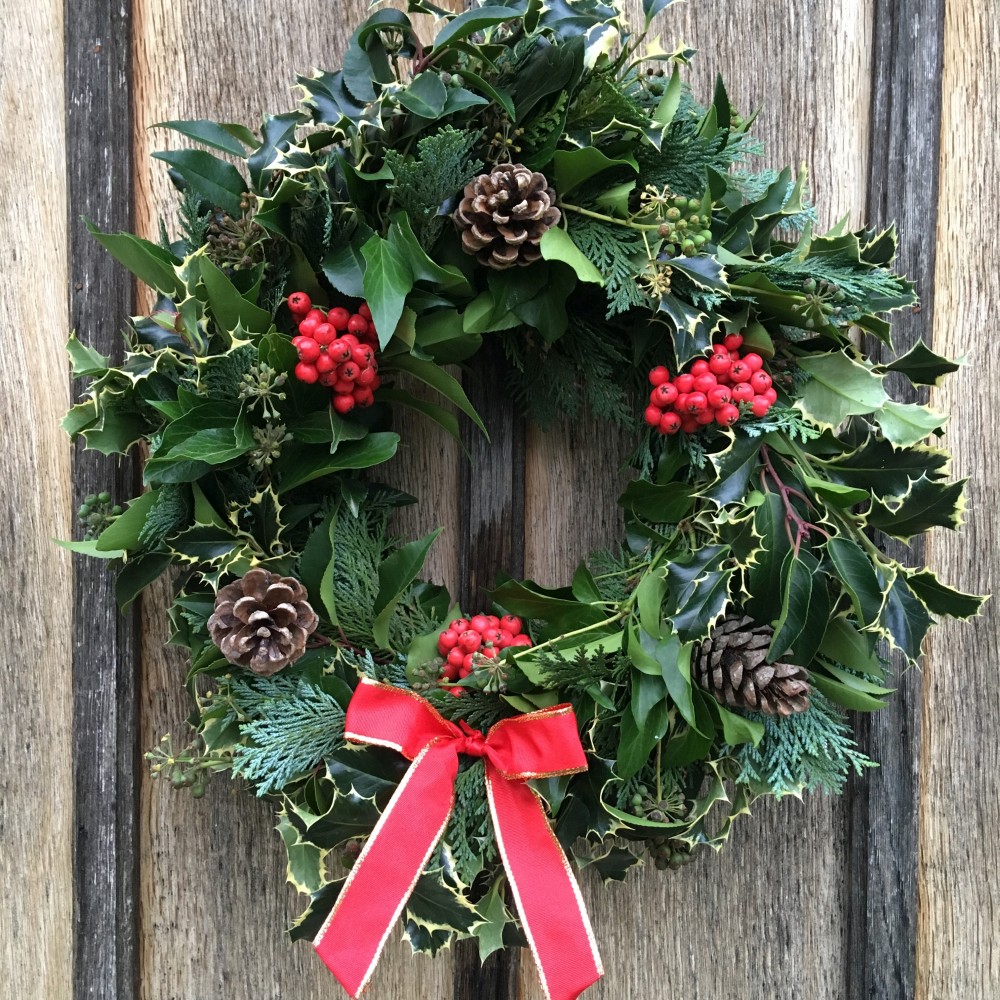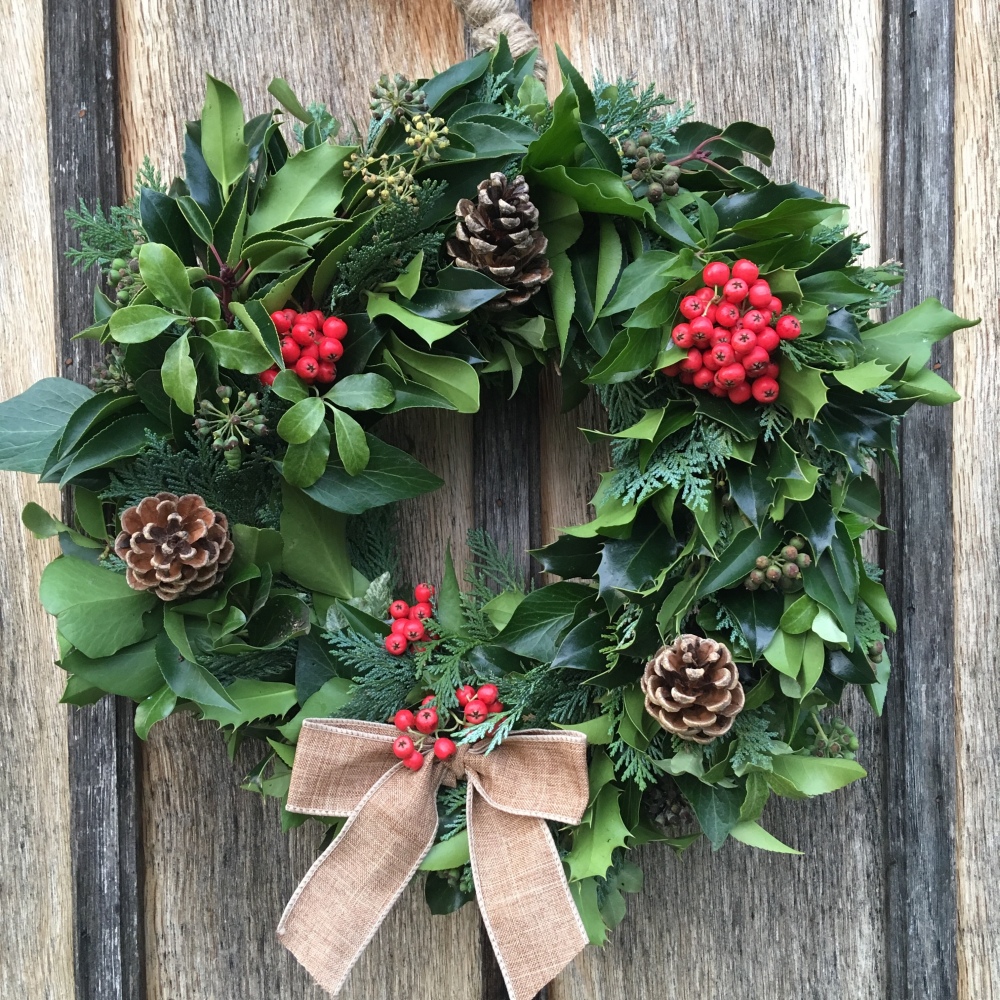 Choice of ribbon for your wreath;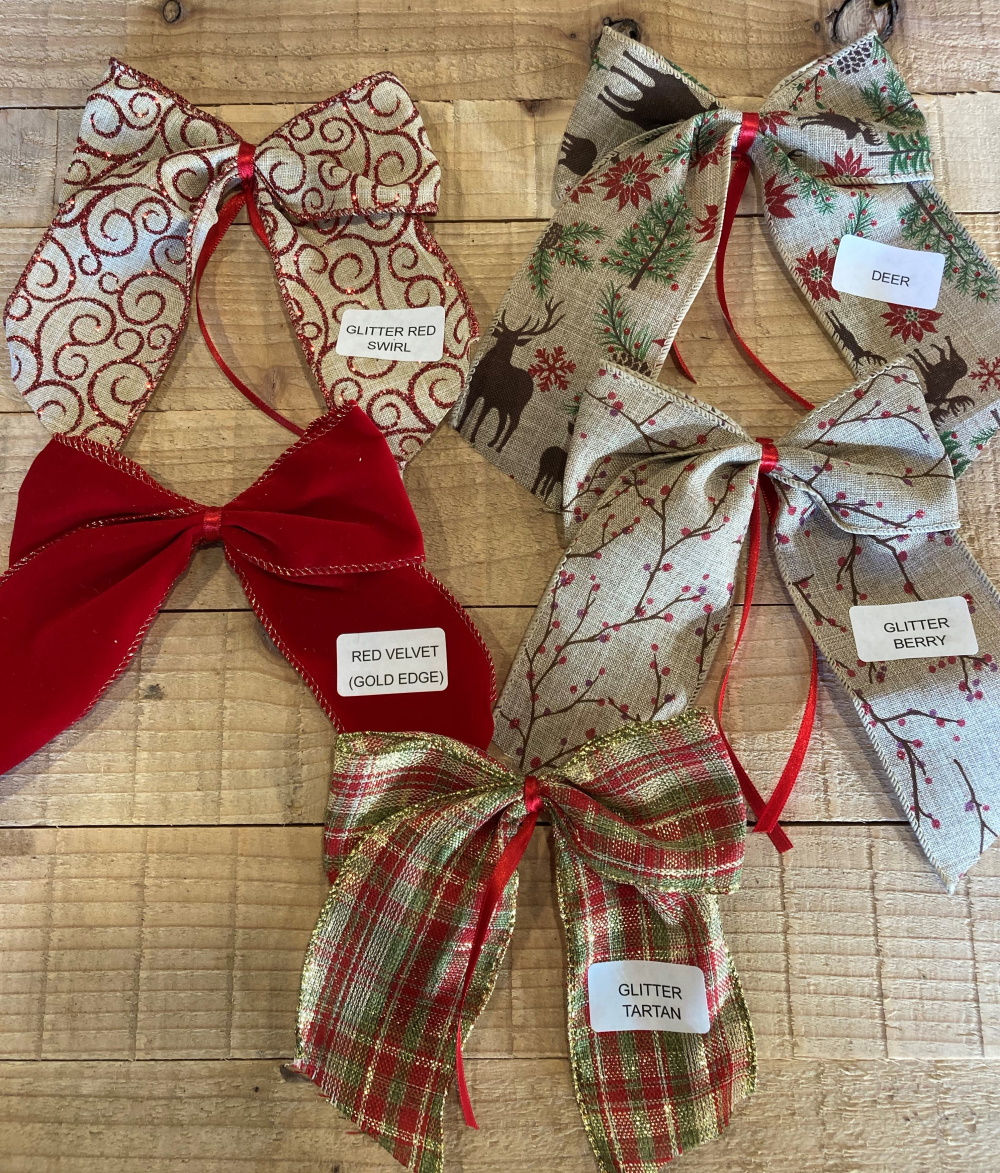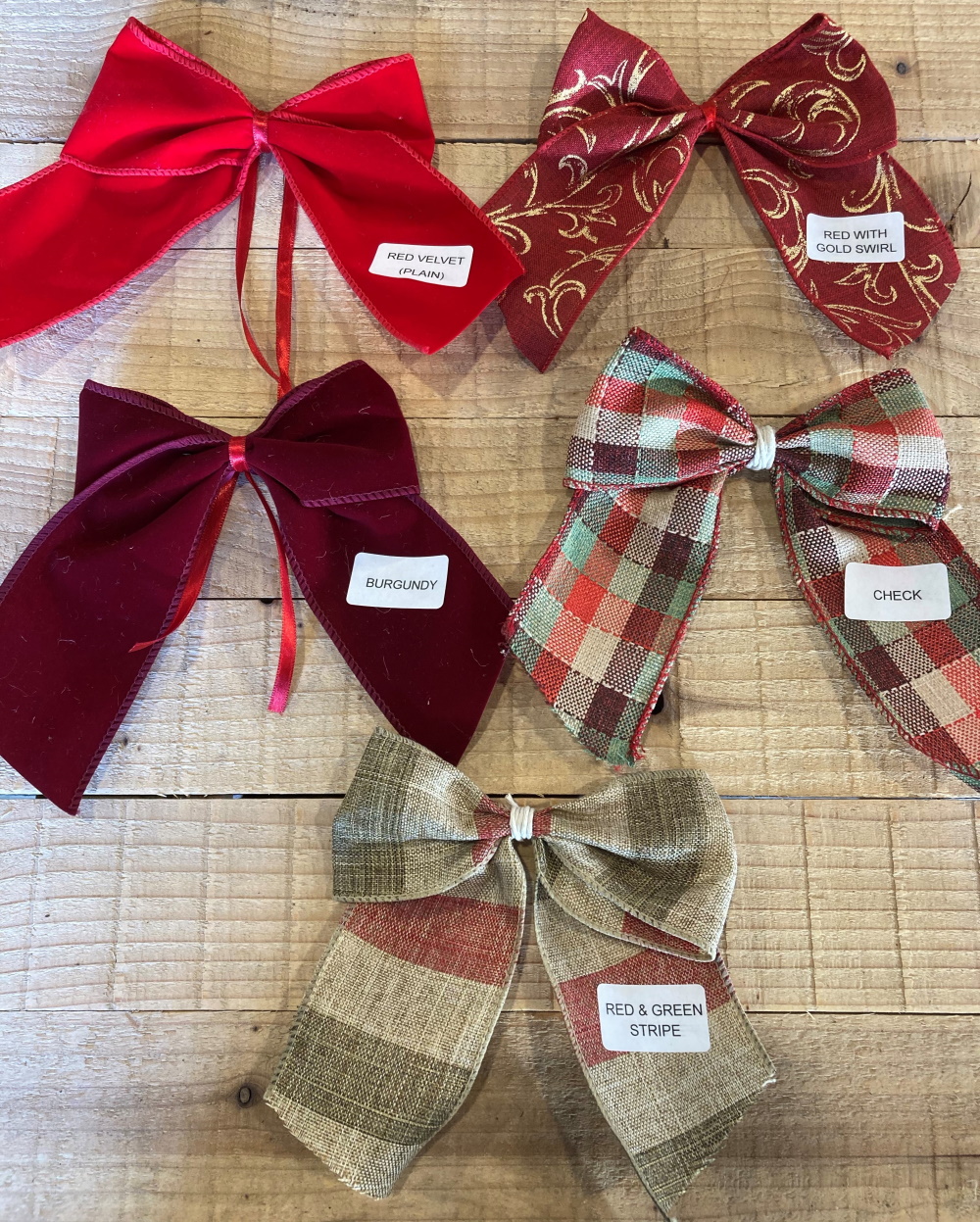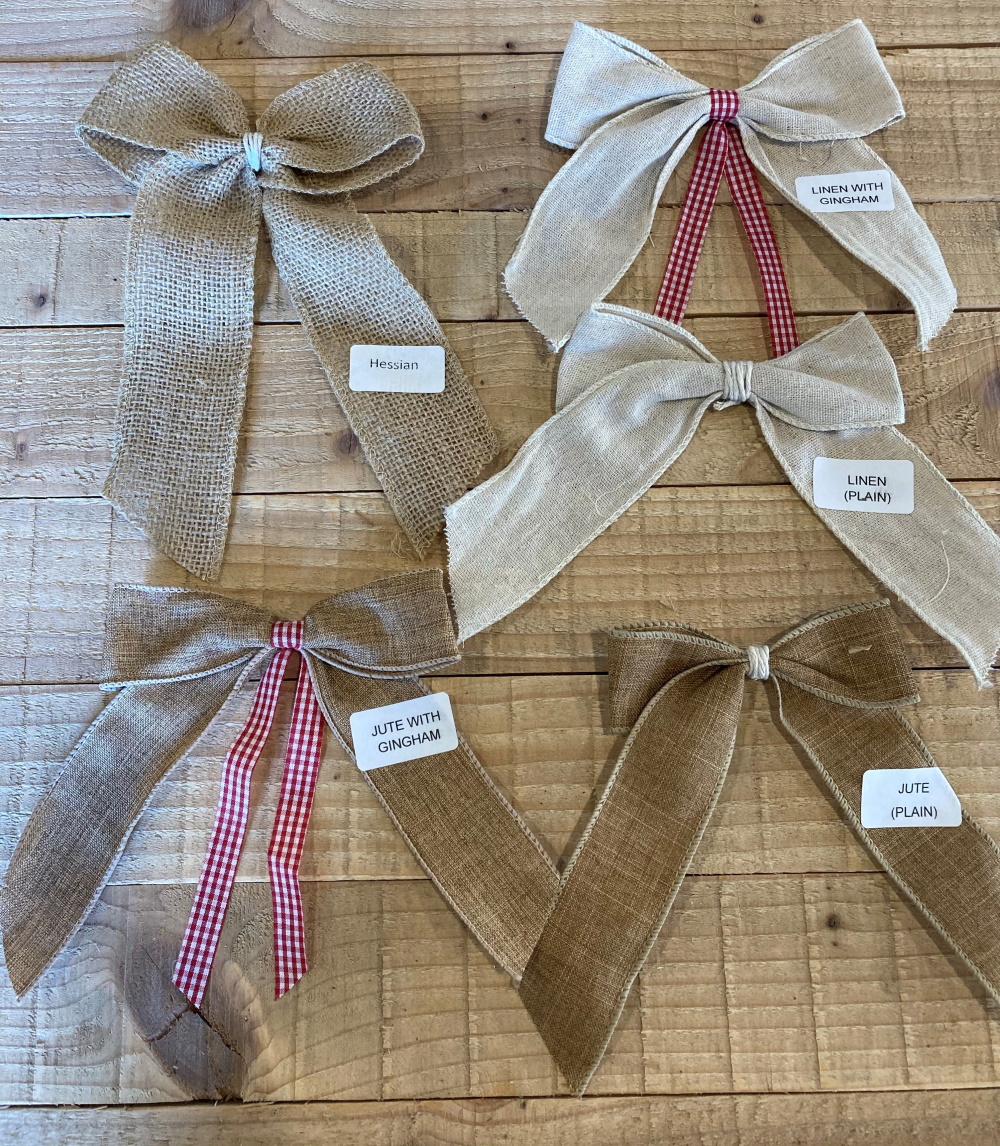 We have both traditional Norway Spruce and Non-drop Nordman Fir Christmas Trees in a range of sizes from 4ft to 6ft. You can see them out of their nets so you know what your tree looks like as no two are exactly the same.
Christmas Trees 2020 from Shrubland Nurseries on Vimeo.
Catherine pictured here is not included in the price of the tree but her advice and delivery service are!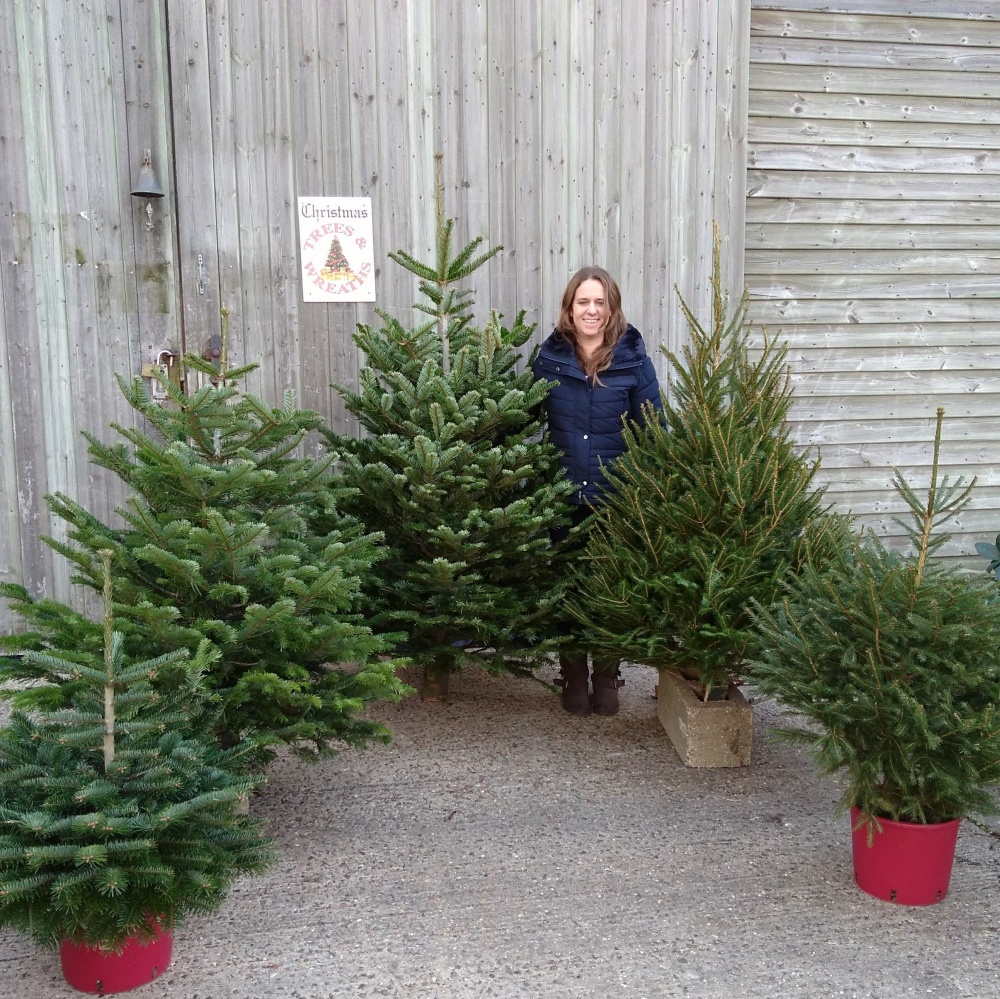 We offer a FREE DELIVERY service within 5 miles of the nursery and encourage you to come and select your tree early even if you don't want it until nearer Christmas. We can keep it here for you if wish and deliver it when you are ready. We find most people buy their trees in the first 2 weeks of December and so for the best selection we really recommend coming and choosing your tree early.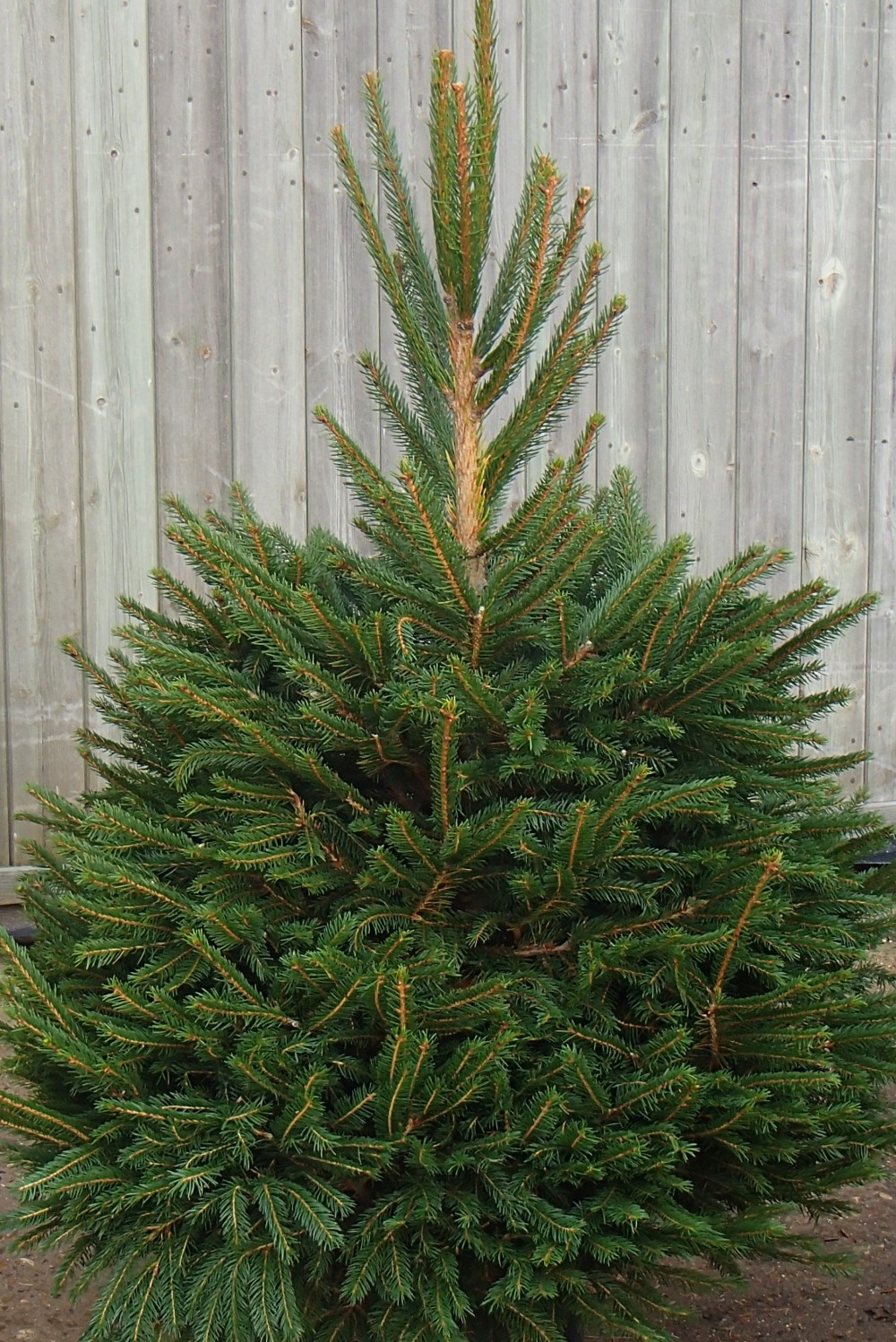 Our Christmas Trees are grown here in Suffolk by experienced growers. We have been sourcing our trees from the same farm for many years now and are always impressed with the superb quality. We know our customers agree from the feedback we receive and many come back to us year after year for their tree.
Here's an example of a Norway Spruce, a nice full shape and a lovely dark green is a good indication of a really healthy tree which means it will last well in your home. We can advise you on the most suitable type of tree for you and how to keep it looking its best throught the festive season.
Open daily 10am-4pm until Dec 22nd
Find us on Whatfield Road, Elmsett IP7 6LZ. Tel: 01473 657012