Hardy Ferns
Ferns relish cool shady areas, and will reward you with exquisitely formed fronds which contrast so well with other shade lovers such as Hostas. They are adaptable, growing equally happily in borders or pots.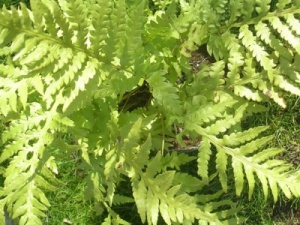 Woodwardia fimbriata£7.50
Giant Chain Fern
A magnificent evergreen fern which can reach 9ft in perfect conditions but more often 3-6ft.